"This is the flora and fauna of Alice's Wonderland come to life in an aural way, and I for one loved it."
(Lynn René Bayley, The Art Music Lounge)
"Letter in April" consists of four pieces by Britta Byström, performed by soloists Maria Isabel Edlund and Anne Ngoc Søe together with Athelas Sinfonietta, Copenhagen.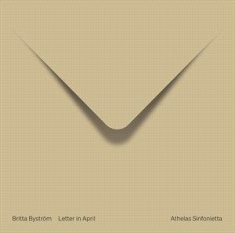 Read more on Dacapo Record's website.
The making of this CD was possible through generous contributions from the Swedish Arts Council and Edition Wilhelm Hansen.